The British Language Centre (BLC civil company)
The British Language Centre is recognised throughout Lebanon for its high standards of English Language Teaching. Founded in 2006 in Beirut, BLC now has two regional branches: one in the Bekaa Valley, and another in Mount Lebanon. It has since built up a reputation for delivering high-quality, student-centred language learning. The BLC boasts high student numbers for the region: 950 students minimum per academic year. Many students who complete the General English Courses continue to train for the IELTS examination. The centre's logo: 'BLC - Bridging Languages and Cultures' indeed represents its ethos as a great number of students go on to fulfil their ambitions in work, higher education and study abroad. BLC is currently working towards expanding into the Business arena, as well as offering Teacher Training Courses to schools and institutions in the region.
European Institute of Training and Research
EITR focus on providing professional development opportunities for doctors, nurses and health care professionals in the Malaga area. Birmingham College is working with the organisation to develop a number of tailor-made tours and programmes with a focus on English language learning and development. The College, through the Institute also provide Spanish teachers with the opportunity of teaching in China on our international placement programme.
Instituto Hispanico de Murcia
The Instituto Hispanico are a Spanish language centre specialising on providing non-native speakers with Spanish language courses. Birmingham College has recently worked with the group to develop a package allowing English teachers to experience teaching in a Spanish school or education institute in a complete programme.
Gantalcala
Gantalcala are a youth organisation based in Seville, offering young people the opportunity to develop socially and academically in a number of different areas. Birmingham College are able to offer their members cultural visits, academic tours, summer schools and a range of English lessons and development programmes to enhance their CV's and employment opportunities.
Asociación de Enfermeros de Valencia
Asociación de Enfermeria (Asoenfermeria), is a Spanish organisation based in Valencia, specialising in providing online courses to Spanish students in the fields of nursing, social care, information technology and teacher training. Birmingham College will work in partnership with Asoenfermeria to accredit courses we feel complement our strengths and approaches to learning. Our first accredited course through the organisation is Asoenfermeria's Classroom Management (Programacion de Aula) qualification which allows students to develop their approaches to teaching by focusing on teacher-student relationships, mentoring and student interaction. The promising partnership is in its early stages and we look forward to working with Asoenfermeria and developing our relationship further.
Course(s) offered : Classroom Management Course
British Languages Centre, Iraq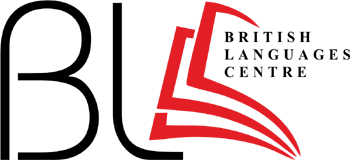 British Languages Centre, Iraq specializes in language training and educational programs in Iraq. The company has collaborated with Birmingham College to promote and develop education provision in Iraq. The collaboration includes awarding of joint certifications, design, develop and delivery of English language teaching & training. Since the formation of the company in 2009, BLC, Iraq has been teaching English Language to students through offering intensive English language programs and a developed suitable curriculum that prepares students for using English in the real world and in a professional context. BLC methods of instruction are based on researches in the fields of language teaching, acquisition, and learning. BLC, Iraq instructors and staff are committed to providing excellence in quality education services.